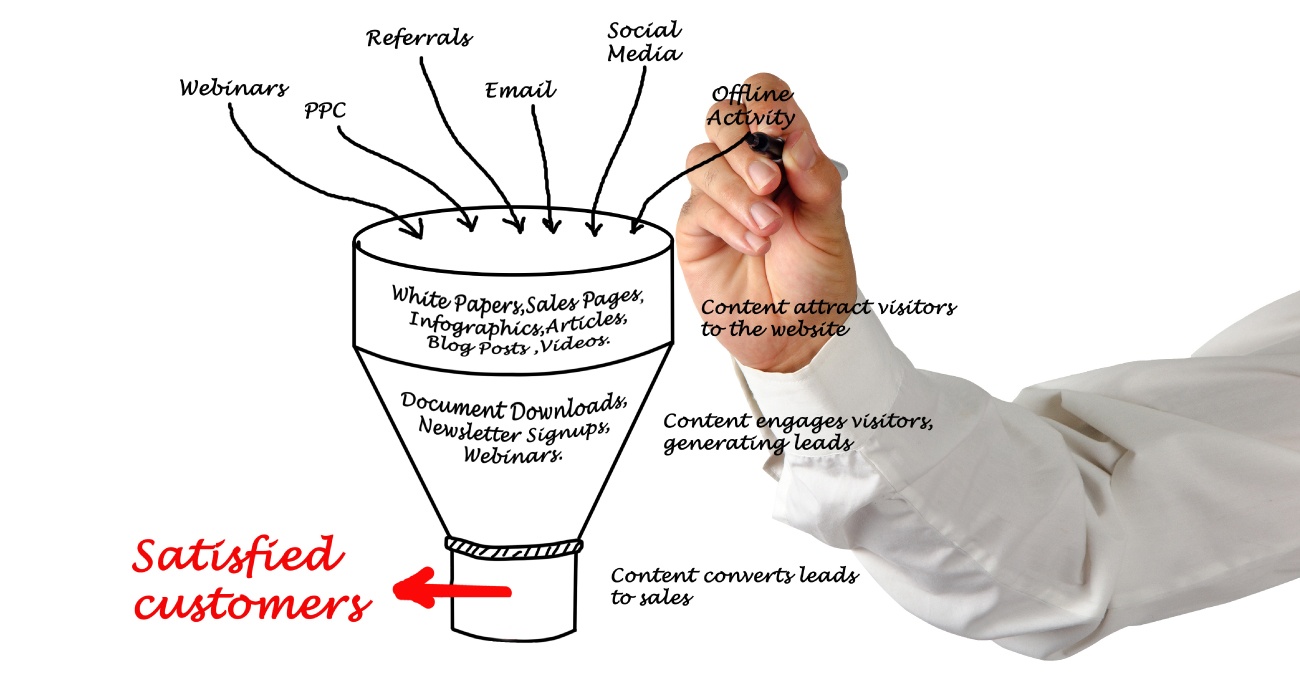 SALES FUNNELING
SALES FUNNELING
The sales funnel is the process that a person has to take in order to become a customer. Each of the sales funnel stages has an impact on consumer behavior. Knowing each step allows the use of tactics to improve the number of people that go from one step to the next. For example, doubling the number of consumers at the beginning stages of the process ensures a quadruple increase in closed customers. Defining and managing a sales funnel is one of the most powerful concepts in digital marketing. The process is split into five stages: awareness, interest, evaluation, commitment and sale.
Awareness
Awareness is also known as problem/need recognition. A consumer must be aware that they are in need of something or have a problem that requires a solution. If the consumer does not recognise that they have a need that must be fulfilled, they will not make a purchase.
This is the stage for digital marketing agencies to attract and catch a potential customer's attention. This most often comes in the form of a sponsored social media post, others include website banners and pop-up advertisements. Rather than explicitly trying to sell a product, this content is used to drive more traffic to the brand website and establish the brand as a thought leader and industry expert.
Interest
Once there is an awareness of a need, it generates interest to search for information. Depending on the size and scope of the purchase, the strategies used for research will vary. This can range from something as simple as an internet search to a drawn out process requiring in-person visits to stores and showrooms.
It is important to have content regarding the brands and its product that is widely accessible. Digital marketing agencies are responsible for crafting messages that establish the brand as the most effective solution to a problem. This can come in the form of a pay-per-click advertising model such as Google and Facebook advertisements that leads potential customers to a brand's landing page.
Content marketing and search engine optimisation must also be conducted, optimising the brand's website for keywords in order to capture organic traffic and posting social media posts that demonstrate a level of expertise in the subject matter. This content confirms that the needs of these potential customers are perceived as valid and should be solved. It also introduces the brand and leads consumers to the next stage of the sales funnel.
Evaluation
Following the information search, potential customers will have a list of brands and products to choose from. They begin comparing the alternatives and conducting an evaluation on the costs and benefits of each.
At this stage, digital marketing agencies will produce content that describes the attributes of the product to encourage consumers to consider it in their evaluations. Product differentiation can also occur, posting a comparison chart between the brand's product and its competitors. Case studies of past customer successes can help in pushing customers through to the next stage, coming in the form of positive customer reviews and testimonials.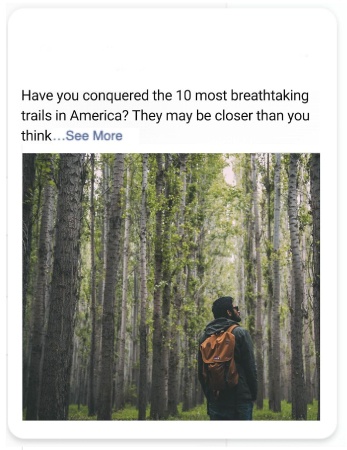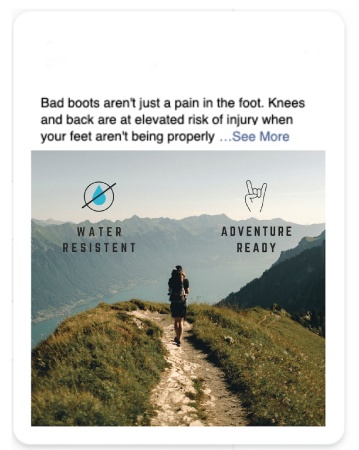 Commitment
Commiting to a purchase decision is a natural conclusion to the preceding three stages. Potential customers would have made their decision out of the list of alternatives, going through the purchase.
Customers that have finally decided on the brand will still need to be facilitated through the buying process. Digital marketing agencies help make customers feel at ease with the purchasing process and move smoothly through it. A deck explaining what happens after a purchase is complete including after sales support and refund options will make them feel comfortable. Having an easy to understand guide during the purchasing process will also help in minimising confusion.
Sale
The sales funneling process does not end at the purchase decision stage, after sales services are just as important. Brands must help facilitate a good post-purchase experience. If new customers are greeted by a thoughtful onboarding process, personal attention and all the resources they need to use the product successfully, they are more likely to confirm to themselves that they made the right choice. This confidence leads to the likelihood of them passing on their satisfaction to others in the form of recommendations, product endorsements and positive user reviews.
Digital marketing agencies will help develop and deploy the content that customers need post-purchase. This includes guest blog posts and case studies that reinforce the purchase decision, setting up a post-purchase email funnel to follow up or address new concerns and creating a new checkout page content that addresses issues in payment, delivery and product quality.
The success of a sales funnel depends on the experience and expertise of its executors. Demojo Communication has long been conducting and facilitating digital marketing efforts in both Malaysia and Singapore. Our work analyses target audience demographics and behaviours, allowing us to take advantage of and optimise every stage of the digital sales funnel. We have worked with industry leaders, including Dunkin', Shopee and Faber-Castell Hexo. Applying this knowledge across our client base, improving return on investments from leads to sales.