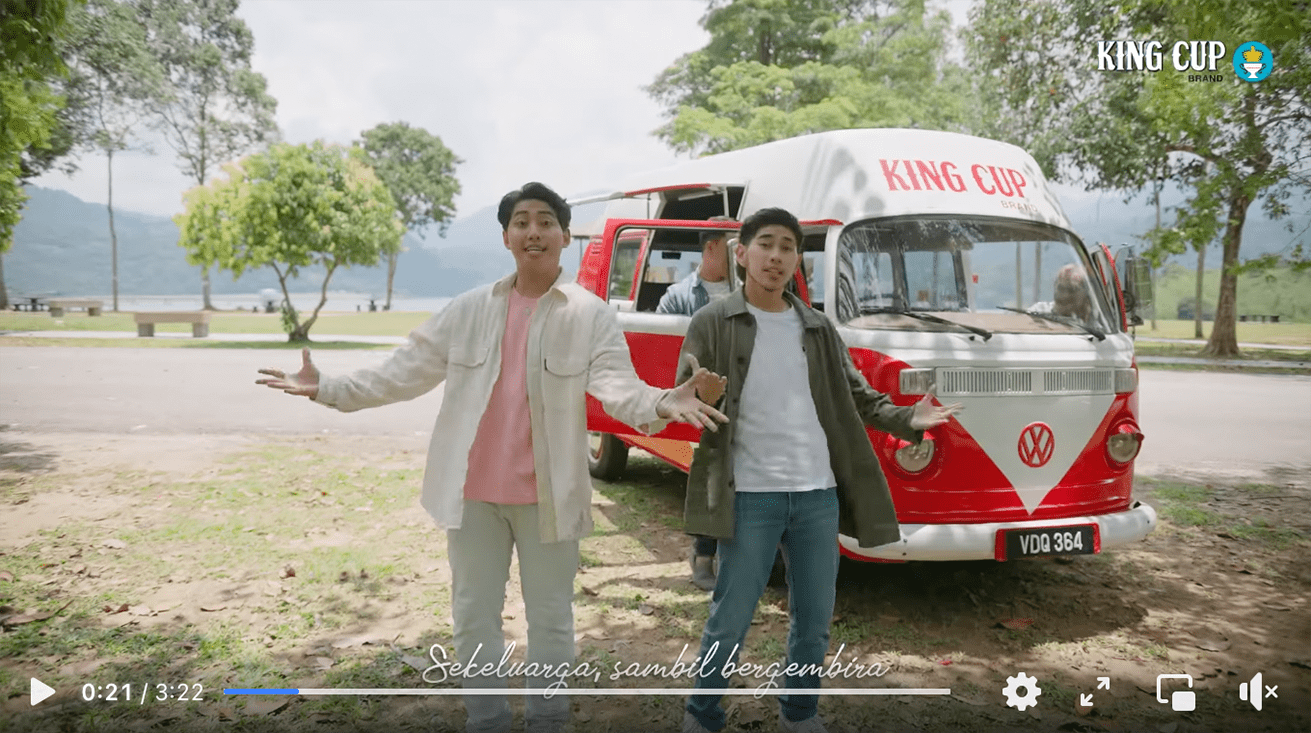 THIS RAYA, WE TELL MALAYSIANS TO BALIK AND CELEBRATE!
THIS RAYA, WE TELL MALAYSIANS TO BALIK AND CELEBRATE!
When COVID-19 hit every nation's shores worldwide a couple of years ago, it resulted in World Health Organisation (WHO) declaring it a pandemic. Bustling cities and sleepy towns in countries such as Malaysia were placed in lockdown, resulting in the decline of social activities. Festive celebrations were also affected, especially Hari Raya, and this included the integral part of it – "Balik Kampung".
In conjunction with the government's announcement of easing up most of the strict Pandemic-SOPs by May 1, 2022 (and the approval to celebrate hari Raya in full force) – DEMOJO was tasked by King Cup, the well loved canned seafood brand to create a special Hari Raya video to celebrate this delicious moment. In true blue Malaysian style, we were super enthusiastic to be part of this campaign that celebrated one of the major festivities in this country, and the opportunity to create a Hari Raya Music Video for King Cup paved the way for our "Balik Kampung" themed music video, which celebrated our Malay culture and music while throwing in some rap lines into the mix to appeal to the younger generation.
From the people involved in the video, the way they were dressed up, the keywords from the lyrics, the environment all the way to the FOOD – ESPECIALLY THE FOOD –we brought Malaysians a strong sense of "Balik Kampung" in the warmth embrace of families after a very long and tiring ordeal with the pandemic. The music video was posted on King Cup's Facebook and YouTube social accounts, and we can proudly say that the video was a huge success from the engagement it received.
As of May 18, 2022, the "Balik Kampung" music video has reached a total of 1.5 million viewers on Facebook and YouTube.
And yes, there is a reason why we said it is a trending music video – because it started picking up as soon as it was posted (April 23, 2022) and it continues to receive more views and engagement as we speak! But don't take our word for it; just check out some of these comments that we pulled from the video on Facebook and YouTube. There's even one YouTube user who even wanted to celebrate Raya while enjoying a can of King Cup!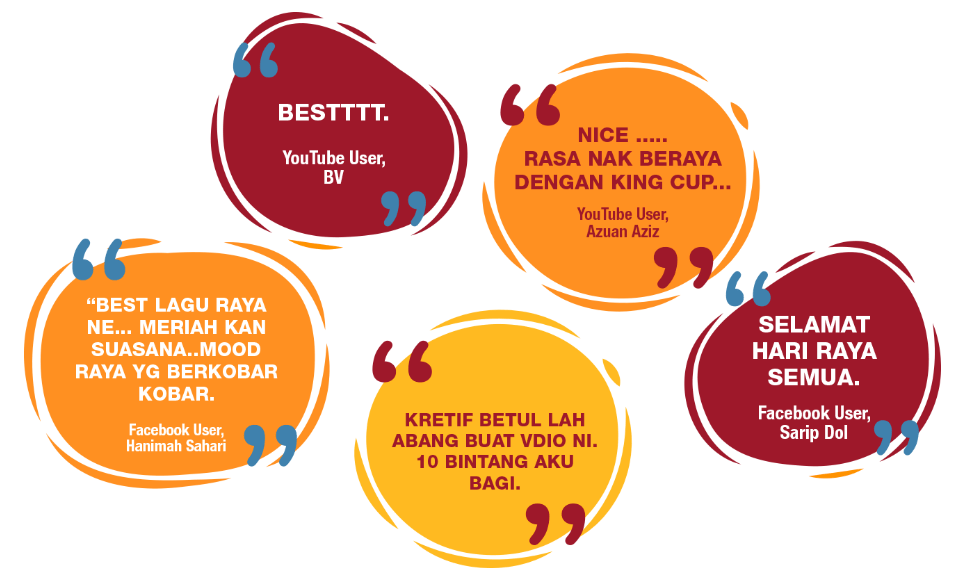 Most of the social users engaging with this video appears to relate deeply with the message we have relayed on the spirit of "Balik Kampung" despite the challenges everyone has experienced for the past two years.
From the positive result we received for the "Balik Kampung" music video, we deemed it a success, and we hope to emulate the success of this video with videos containing similar vibes in the future. We love what we've done right, and this gives us the encouragement to create more relevant and engaging music videos for people to enjoy.